DEAR BROTHERS AND SISTERS!

On our website you can submit commemorations for orthodox Сhristians as well as offer donations for the cathedral.
This can be done by choosing the appropriate commemoration slip (for the living or the departed) and filing out corresponding fields.  
Please scroll down if you wish make a donation.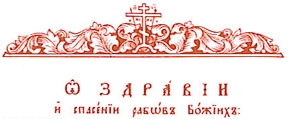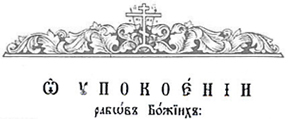 «Пост — это время, когда нам следует задуматься о своей жизни, о своих поступках, о том, что мы сделали плохого и даже о том, что мы сделали хорошего. Потому что не следует думать только о плохом, и покаяние есть не только признание своей вины. Одновременно в Великом посту нужно благодарить Господа за всё, что Он нам дал в жизни, что мы могли развить, что мы могли усовершенствовать, чего мы могли достичь, ведь без помощи Божией никакие человеческие успехи невозможны. Поэтому время Великого поста — это время молитвы и размышления о нашей жизни, о её цели, о том, как мы к этой цели приближаемся.»
- HIS HOLINESS PATRIARCH KIRILL
DEAR BROTHERS AND SISTERS!
All of your generous donations go towards maintenance and upkeep of our church. By contributing you take part in our mission to continue the work of our founder, Saint Tikhon (Belavin), who envisioned Saint Nicholas Cathedral to be a spiritual home for all people from all walks of life. St.Nicholas Russian Orthodox Cathedral is a registered tax-exempt organization. Tax deductible receipts can be obtained upon request.
Checks and Money Orders
 Make payable to "SAINT NICHOLAS CATHEDRAL" 
Donations can be mailed to the following address

Saint Nicholas Cathedral, 15 E 97th St, New York, NY 10029
You can reach us at (877) 431-7348 or cathedral@ruschurchusa.org